KMF Group
Dakota deploys Manufacturing Business Information System

KMF are the market leader in the sub contract supply of precision sheet metal solutions.
The company is committed to Quality, Investment and Innovation, providing contract manufacturing solutions to a diverse range of industry sectors. Formed in 1971, KMF is still under the management of the founding directors and has grown into one of the UK's largest and most successful sheet metal manufacturing plants.
Located in North Staffordshire, KMF has an 110,000 sq. ft. modern production facility that operates over 24 hours, 7 days a week and in excess of 350 employees. KMF has a broad cross section of customers ranging from blue chip organisations looking for long term partnerships to sole traders looking for a reliable customised solution.
Investment in the latest technology benefits KMF's customers through Quality, Cost and Delivery. It is this investment that has kept KMF at the forefront of UK precision sheet metal manufacture.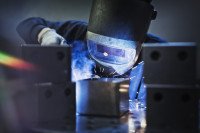 Challenges
In July 2009, Dakota were approached by KMF to help design and implement a manufacturing business information system to capture shop floor "work in progress" data along with other production tracking information. The objectives of the data collection solution were to:
Move from a paper based production system to an automated, real-time job tracking solution.
Be scalable to allow for future in-house development.
Generate instantaneous Management Information reporting.
Eenhance the production and manufacturing process.
Solution
Following a rigorous selection process and formal tender process, Dakota was chosen as the successful partner.
Based upon considerable expertise in the development of data capture applications using MCL Technologies, Dakota proposed to use the MCL platform as rapid application development tool. The MCL application development suite was designed to develop data collection application to run on Microsoft CE devices. Ideal for companies with a reasonable technical background, it allows for future upgrades or modifications to be undertaken in-house.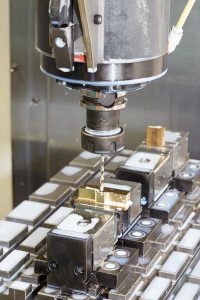 The use of MCL allowed KMF to develop a real time solution that initially interfaced with the previous company information system ( E2i Sybase database) but that now successfully works within KMF's recently implemented ERP system (Epicor 9) which operates with a Microsoft SQL database. The link with Epicor9 now enables a smarter production report which visually indicates the progress of the job through the entire production process. Dakota arranged for KMF personnel to undertake a 1-day MCL workshop training course to develop the initial transactions.
Included within the project brief was the requirement to source & recommend the appropriate data collection hardware, which needed to be mobile to maximise KMF's wireless infrastructure.
A range of mobile computers from leading manufacturers were reviewed. These were specified against criteria including reliability, functionality, ergonomics, ruggedness and more. From a wide range of devices available on the market, Dakota decided to propose the MT2090 from Motorola, which was able to meet the following criteria:
Easy integration with the MCL application deck.
Lightweight, ergonomical design.
More dynamic than a basic scanner with a mini screen & programmable features.
Ideal for scan intensive applications with minimum keyboard & user input.
"Our brief for the data collection project was simple yet allowed enough scope for potential partners to get creative with their offering. The data collection element needed to be easy for our operatives to use, yet complement our production processes, which the Dakota application certainly fulfilled."
Gareth Higgins
Managing Director at KMF