Voice Directed Care

Peace of mind for all
Voice-Care is a ground-breaking solution developed specifically for the healthcare sector, designed to progressively transform patient safety and care.
The personal interaction between a patient, their family and medical teams is essential to ensure optimal patient outcomes.
It can also be the difference between uncertainty and peace of mind for all.
Designed to keep patient safety and care at the forefront of any hospital stay, Voice-Care gives healthcare professionals the tools they need to nurture and enhance the patient relationship, whilst at the same time optimising processes and streamlining productivity within busy clinical environments.
How does it work?
With the ability to achieve greater staff satisfaction, increase safety and ensure 100% compliance with standardised processes and procedures, Voice-Care prioritises and manages the administration of medicines and patient observations through the use of Voice-Directed Technology.
Voice-Care provides caregivers with the steps required to care for their patients, giving verbal instructions through a headset, then prompting the caregiver to speak and record their observations through the headset or via an intuitive interactive app.
For more information view our Voice-Directed Care video or to book a demo, or a place on one of our open day events, please visit

voice-care.com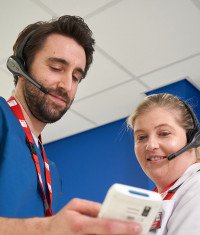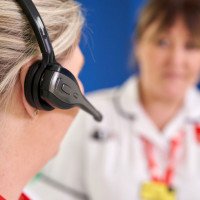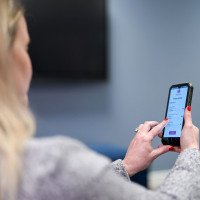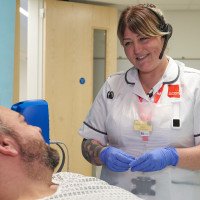 See how we can help
If you'd like to talk to us about how Voice Directed Care can help you, please do get in touch.
Talk to an expert