Asset Tagging
Manage all types of hospital assets & consumables
The management of furniture, IT equipment and all types of hospital assets and consumables can be an onerous task.
Medical equipment is often borrowed from one department by another and sometimes not returned, leading to confusion and mis-placed items, not to mention a time-consuming search to locate missing items.
Asset labels and tags are the most effective way to guarantee that your medical assets can be accurately identified and stored in the correct location whilst ensuring that they are regularly serviced and accurately maintained.
Our asset tagging solution ensures real-time locational information resulting in a better utilisation of medical equipment and assets, helping to save time searching for specific items whilst lowering operational and replacement costs.
Asset repair and maintenance are also accurately tracked, meaning a better and safer patient experience, while the use of barcoding removes manual asset update processes.
Contact us to find out more about deploying our Asset Tagging solution within your healthcare facility.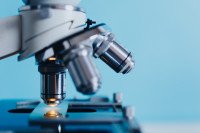 See how we can help
If you'd like to talk to us about how Asset Tagging can help you, please do get in touch.
Talk to an expert