GS1 Standards

GS1 UK-approved & PAS-integrated wristband solutions
As a GS1 UK Partner we have deployed GS1 UK-approved wristband solutions into over 20 NHS Trusts.
Our PASidMED® Solution integrates with Trusts' PAS systems to produce printed wristbands without physically altering the PAS software itself.
With the ability to format printed wristbands in accordance with the ISB1077 standard 2D GS1 Datamatrix barcodes containing hospital system and PAS number identifiers, our solution offers seamless integration within existing hospital systems.
Offering a viable contingency should your PAS system become unavailable or if you need to produce wristbands quickly, our solution offers neo-natal and maternity conformance and alleviates risk management issues, while our on-site commissioning ensures a live, working solution from the offset.
We also support the Scan4Safety initiative as part of the eProcurement strategy set out by the Department of Health in 2014. We are involved in projects with the 6 NHS Acute Trusts selected as demonstrator sites of excellence for the use of GS1 and PEPPOL Standards.

Global Location Numbers
We can also help you to create, integrate and use Global Location Numbers (GLNs) within your internal database.
A GLN is a unique number that is assigned to locations to enable them to be uniquely identified, helping to pinpoint legal, physical and functional settings.
We have also assisted several Trusts with the automation of their supply chain processes thanks to the effective use of GLNs on barcoded labels, thus replacing manual and time-consuming involvement.
Contact us today to find out more.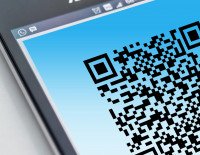 See how we can help
If you'd like to talk to us about how GS1 Standards can help you, please do get in touch.
Talk to an expert