Employee Spotlight Of The Month: John Griffith – Business Development Manager
11th November 2021
Welcome to the ninth of our 'Employee Spotlight of the Month' interviews! At Dakota, we believe that everyone within our organisation plays an equally important role in making the company what it is today.
Each month we will be sharing an interview with a member of staff in order to showcase their key responsibilities within the business and the benefits which they offer to our valued customer base.
This month we spoke with John Griffith, Business Development Manager, to find out more about his role within Dakota.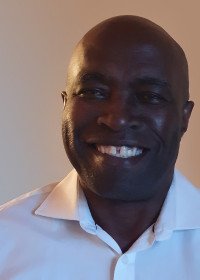 1. How long have you worked at Dakota and how long have you been in your current role?
I have worked at Dakota since June 2021 in my current role as their Business Development Manager.
2. What does the role of Business Development Manager at Dakota involve?
My role of Business Development Manager at Dakota is to prospect potential customers in sectors such as Transportation, Rail, Heavy Plant, Warehouse and Aviation, as well as any other sectors where Voice-Enabled Technologies can be adapted to improve their business processes and procedures and ultimately increase their profitability. I am also tasked with initially securing Marketing Qualified Leads (MQLs) and converting them to Sales Qualified Leads (SQLs), ultimately leading to signed orders.
3. What key attributes do you believe you need in order to achieve success within your role?
I believe that in order to achieve success within my role I need to be tenacious, driven, fearless and engaging, whilst also having a desire and a will to succeed.
4. What do you enjoy most about your role at Dakota?
I really enjoy working at a company where everyone is focused on the provision of great customer service. It helps to give me the confidence to go and communicate with people from all sectors knowing that they will be treated in the right way. I really enjoy meeting new people – apparently I can talk for England! At Dakota, there is a fantastic ethos of great teamwork behind the scenes from the top down, ensuring that every potential lead is given the best chance of a successful conclusion.
5. What are the most challenging aspects of your role?
I would say that the most challenging aspect of my role is breaking into new sectors and establishing a reference point for that sector to showcase our product and solution offerings.
6. How do you believe that your role positively impacts our customers' experience?
I believe that within my role I can provide both potential and current customers with the confidence that I will consistently deliver on my promises and will always share with them in good time any issues.
7. And finally…..please give us an interesting or fun fact about yourself
I am the soul of discretion and a half decent golfer!