Employee Spotlight Of The Month: Nicki Collins, Marketing & Communications
6th July 2021
Welcome to the fifth of our 'Employee Spotlight of the Month' interviews! At Dakota, we believe that everyone within our organisation plays an equally important role in making the company what it is today.
Each month we will be sharing an interview with a member of staff in order to showcase their key responsibilities within the business and the benefits which they offer to our valued customer base.
This month we spoke with Nicki Collins, Marketing & Communications, to find out more about her role within Dakota.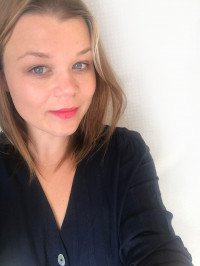 1. How long have you worked at Dakota and how long have you been in your current role?
I have been in my Marketing & Communications role for just over two years and have worked at Dakota for almost three years.
2. What does the role of Marketing & Communications at Dakota involve?
Within my position, I control our social media platforms (Twitter & LinkedIn) as well as managing, monitoring and reporting on traffic to our website. I also get heavily involved in telemarketing and email campaigns as well as supporting the sales team with lead generation and research. I also help to create internal business documents and represent the company at tradeshows and events. I am also part of the Corporate and Social Responsibility Committee for Dakota and assist with arranging charity events.
3. What key attributes do you believe you need in order to achieve success within your role?
In order to achieve success within my role, I believe that I require a healthy mix of confidence, resilience, adaptability and a willingness to learn – every day is a school day! Having a happy and cheerful disposition also puts me in great stead to continue to provide first-class service to both Dakota's website visitors on Live Chat and customers alike.
4. What do you enjoy most about your role at Dakota?
I am a people person at heart, and I relish every opportunity within my role to directly communicate with either teammates or customers. If I can make everyone happy and content, then my job is done! I also really enjoy attending exhibitions and trade shows to represent Dakota and showcase our range of products and solutions to prospective customers.
5. What are the most challenging aspects of your role?
The most challenging aspect of my role is to remain positive, resilient and determined to keep pushing forward with telemarketing activities when turnaround has been slow as that can prove frustrating at times.
6. How do you believe that your role positively impacts our customers' experience?
As the face of the Live Chat feature on our corporate website, I continually strive to provide a positive and helpful demeanour, ensuring that customer satisfaction is my main priority at all times. Managing the social media channels allows me to be informative and share hot topics with our audience.
7. And finally…..please give us an interesting or fun fact about yourself
I am terrified of heights, but I firmly believe in conquering my fears, so I have jumped out of a plane at 15,000 ft, abseiled down Devils Gorge and have even enjoyed a 50ft free-fall jump in pitch black in the Snowdonian caves! Despite my best efforts, I am still scared of heights….