Interview With UltraVision: Lee Kuempfel, Marketing Coordinator
16th March 2021
Welcome to another Dakota Customer Interview.
This time we had the pleasure of speaking with Lee Kuempfel, Marketing Coordinator at UltraVision, to find out how Dakota has worked with him and his Team to implement product labelling solutions within their manufacturing and warehousing operation.

UltraVision is a world-class specialist in the development of leading-edge technology for contact lenses using both cast-moulded and the latest in lathe cutting systems. As well as contact lens production, UltraVision produces software that helps practitioners improve their patients' lives. Their extensive range of products, from disposable to bespoke lenses for a wide range of wearers' needs, are supplied to hospitals and contact lens practitioners via their worldwide distributor network.
Read on to find out more.
Enjoy!
1. What are your main areas of responsibility within UltraVision?
As marketing coordinator, I am involved in many facets of the marketing process. Working in a team and closely with other departments, I carry out and support a number of different activities ranging from helping to source suppliers to designing labels and packaging, websites and marketing collateral.
2. How long have you been a Dakota customer?
We have been a customer of Dakota for over 5 years.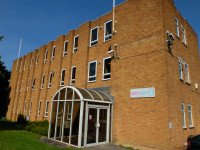 3. Which products are you currently purchasing from Dakota?
We currently purchase a range of product labels in various designs and materials.
4. How are the products used within your company?
At UltraVision, we manufacture a wide range of custom-made specialist contact lenses. Each lens is made to order and is classified as a medical device. This means that each product label contains a lot of important regulatory information and goes through certain processes which ordinary labels would not be able to withstand. The Team at Dakota fully understands these requirements and make product recommendations to suit our exact labelling needs.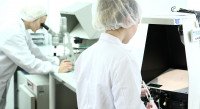 5. What have been the main business benefits you have experienced/achieved as a result of your Dakota product solution?
The Team at Dakota is always really helpful in finding solutions which fit our specific needs. All we have to do is contact them with a list of requirements and they come straight back to us with a choice of relevant labelling solutions. The quick lead times are always beneficial to us too. With regulatory obligations often changing, it is comforting to know we will always receive products quickly and on time.
6. What are Dakota's specific USPs?
Dakota is extremely adaptable and friendly and always on hand to help, frequently pointing us in the right direction of more effective or cost-reducing options.
7. Do you have any plans to extend your Dakota solution further or do you have any new applications which you are currently considering?
We are currently in the process of implementing another solution, which whilst I am unable to detail specifics at this time, I can say that we have been working closely with Dakota on this new project.
8. How would you rate your experience with Dakota?
Our experience with Dakota has been excellent throughout. We have been working with them for a long time and we have never even thought to look into an alternative supplier as we are completely happy with the service which we receive from them. We would recommend them to anyone looking for a labelling solution supplier.