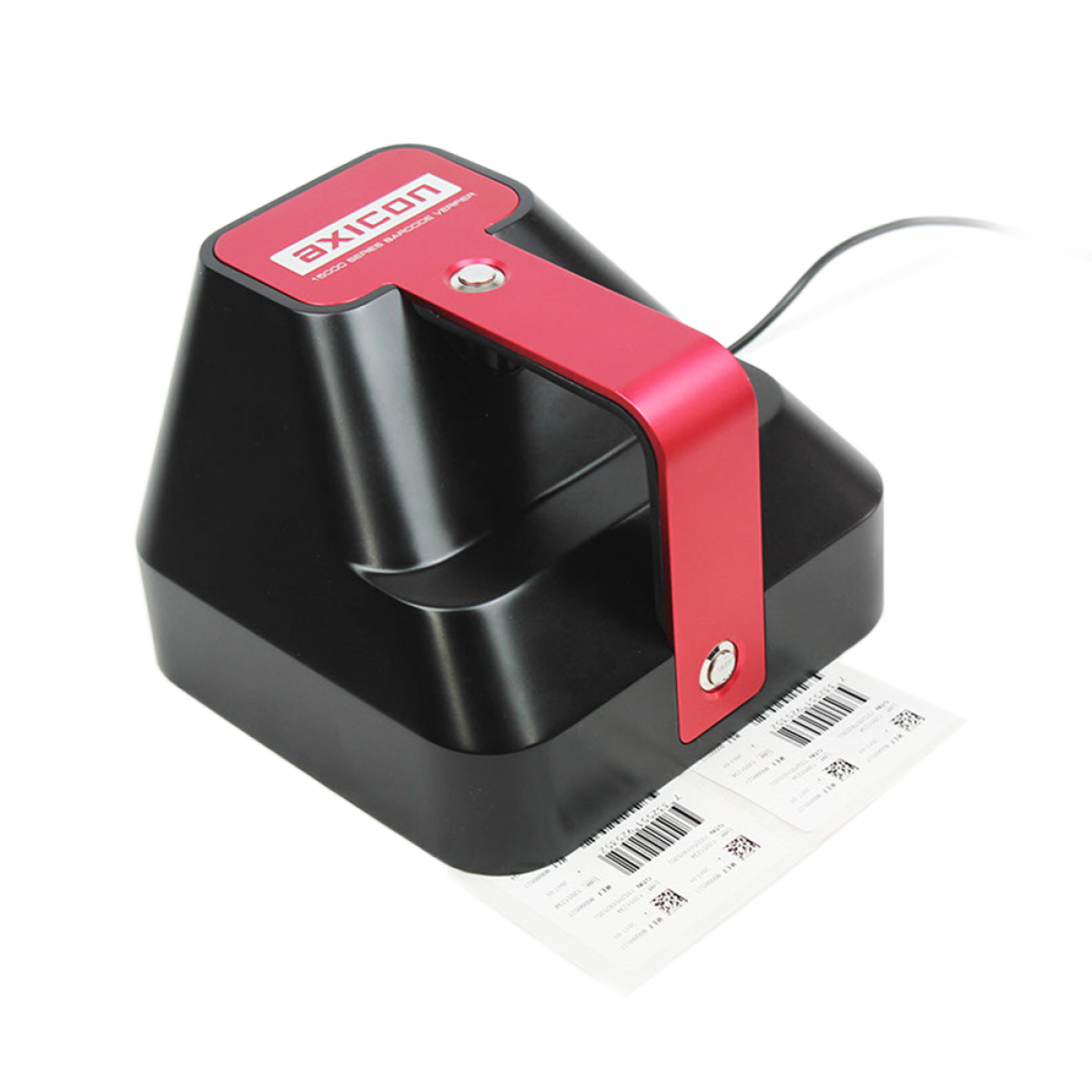 Axicon 15200
Designed to read both linear and two-dimensional matrix barcodes, the configuration of the 15200 means that it can read small barcodes with an x-dimension down to 0.150mm. The device is designed to be used in three different positions so that even barcodes on awkwardly shaped objects can be easily read. Powered solely via a USB connection to a PC or laptop, the record of each verification includes the image of all the codes in the field of view, as well as the reports for each barcode.
Download Spec PDF
ISO/IEC verification standards
Suitable for 1D/2D barcodes
60mm x 45mm field of view
Three different operating positions
Multi-language user interface
Lightweight & portable
5-megapixel camera
USB2 connectivity
Need more info or support?
If you have any questions about the Axicon 15200 please do get in touch. We're here to help!
Talk to an expert