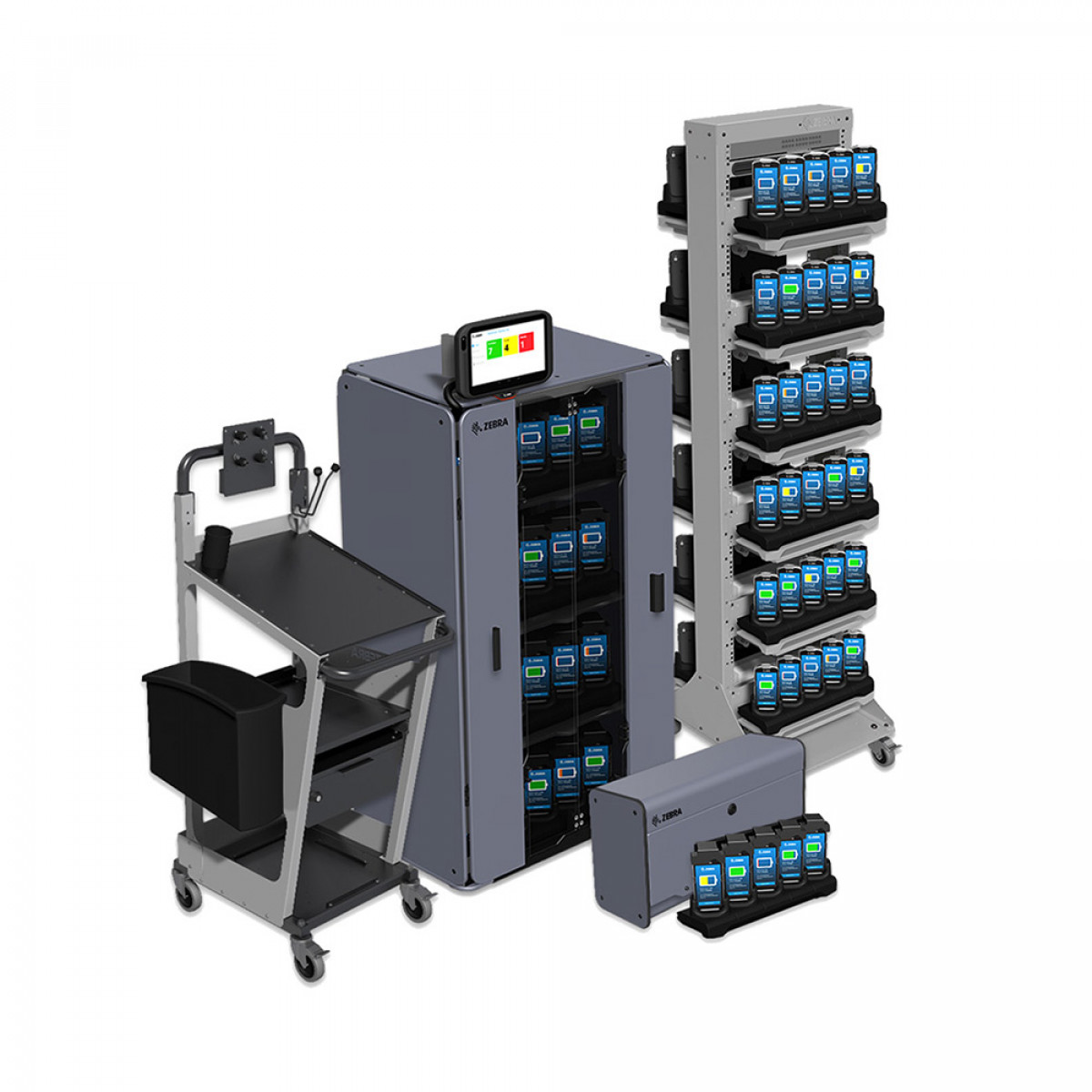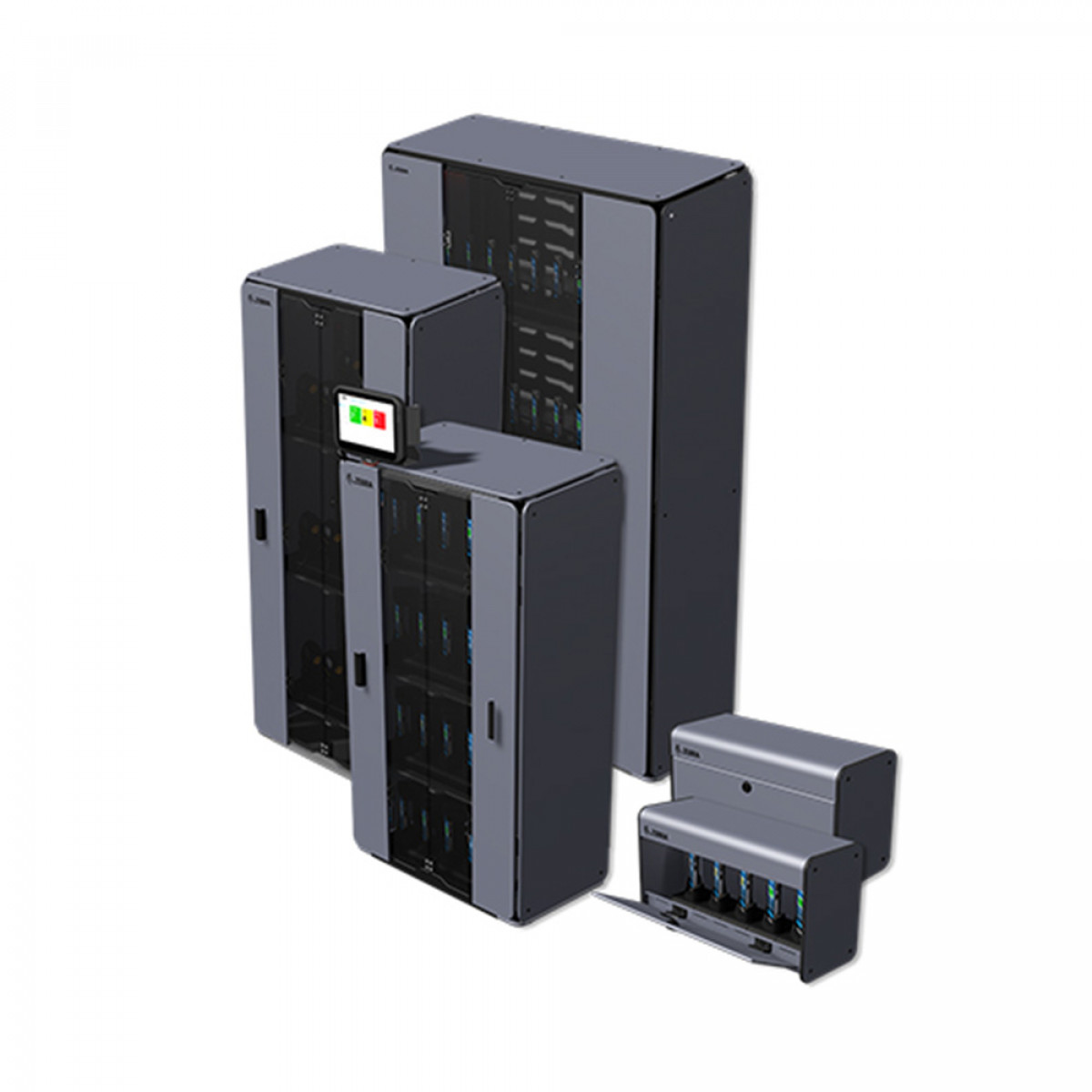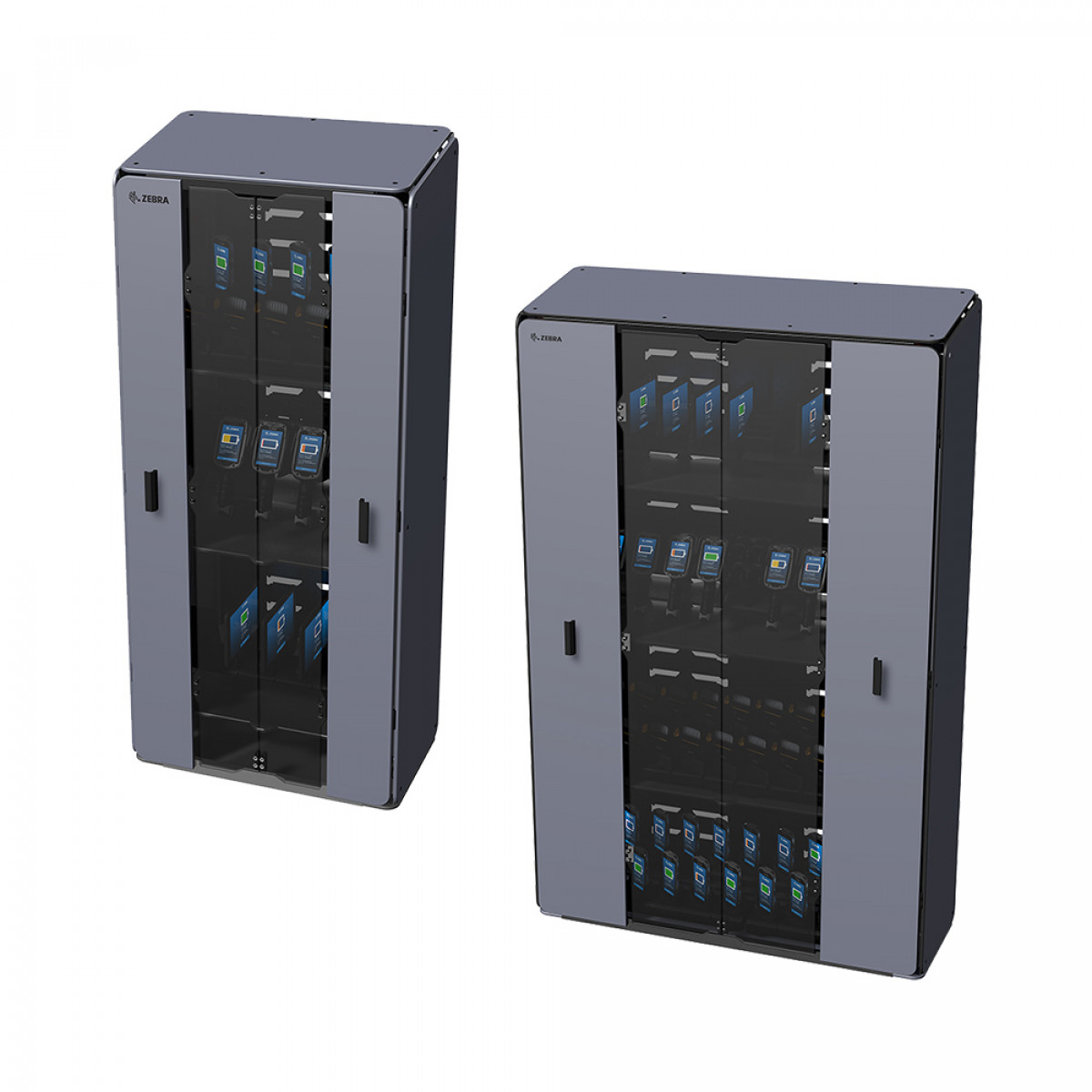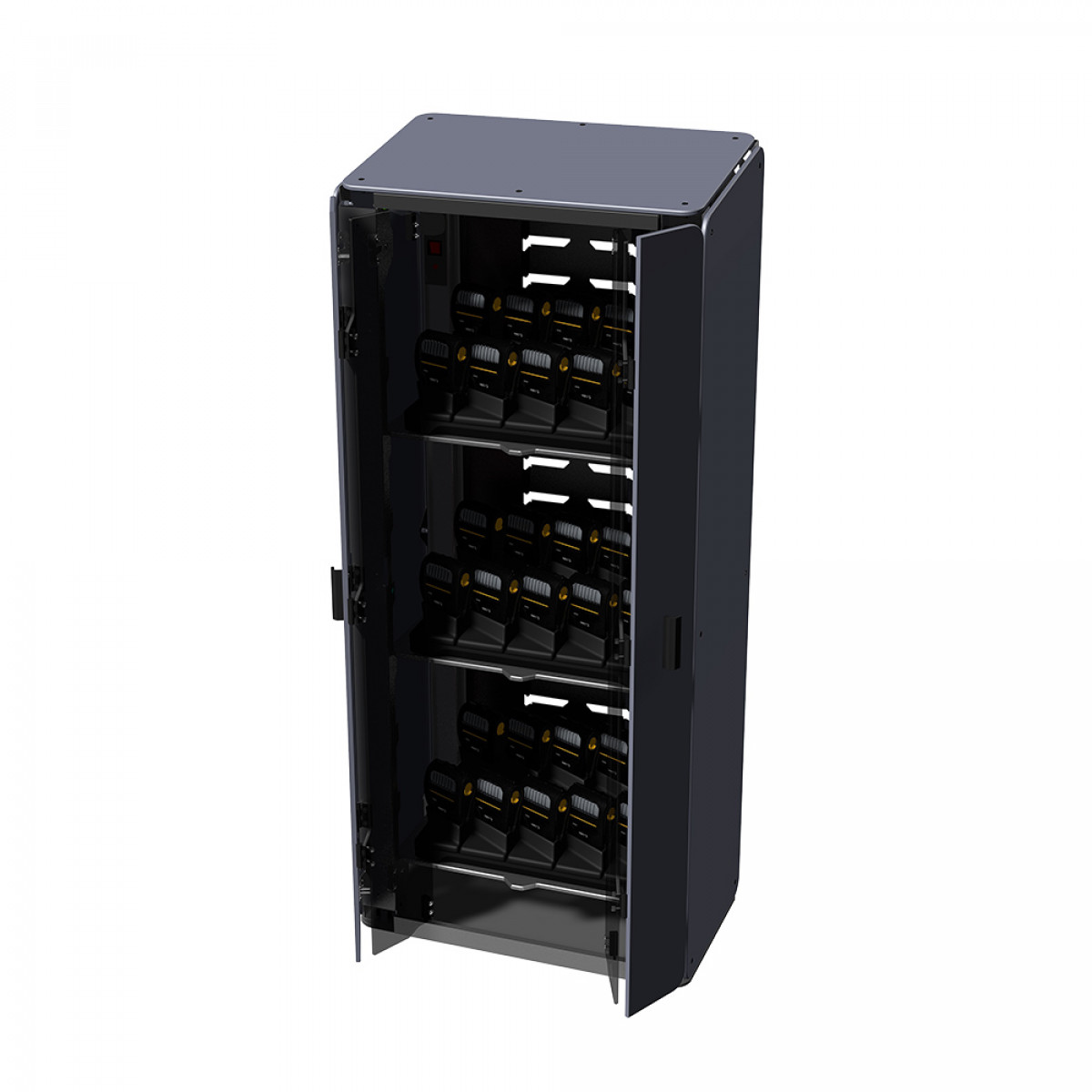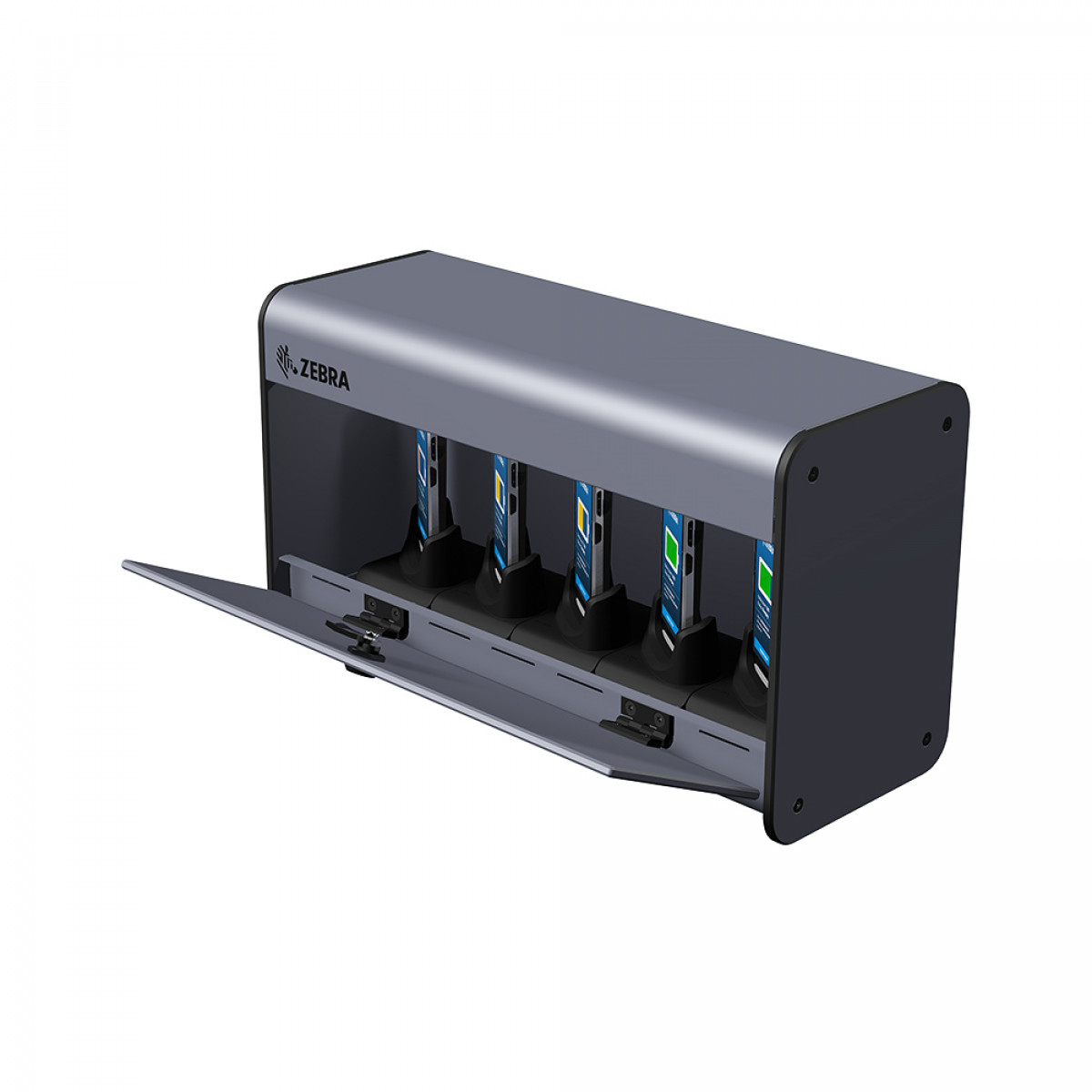 Zebra Intelligent Cabinets
Zebra Intelligent Cabinets allow your operations to optimise how enterprise mobility devices are stored, accessed, tracked and managed to harness the most efficient use of both devices and workers.
Designed and developed to ensure that assets and workflows work in tandem with high performance and optimal security, the cabinets help to maximise the long-term function and lifecycle of each device through effective management, ensuring that each product is ready for use at the start of every shift, avoiding manual disruption and documentation. Thanks to secure, authorised-only device storage, Zebra Intelligent Cabinets also enable the controlled issuing of devices and device traceability, while a UV drawer facilitates device sanitation before use.
Watch the video introduction to Zebra Intelligent Cabinets.
Download Spec PDF
Prevent device abuse, damage & loss
Greater worker accountability
Minimise repairs & replacement
Reduce device quantities & cost
Consolidate & connect to maximise performance
Protect devices with authorised-only security
UV drawer for device sanitation
Automate workflows
Need more info or support?
If you have any questions about the Zebra Intelligent Cabinets please do get in touch. We're here to help!
Talk to an expert