Employee Spotlight Of The Month: Charlie Cowan – Account Manager (Healthcare Solutions)
18th October 2021
Welcome to the eighth of our 'Employee Spotlight of the Month' interviews! At Dakota, we believe that everyone within our organisation plays an equally important role in making the company what it is today.
Each month we will be sharing an interview with a member of staff in order to showcase their key responsibilities within the business and the benefits which they offer to our valued customer base.
This month we spoke with Charlie Cowan, Account Manager (Healthcare Solutions), to find out more about his role within Dakota.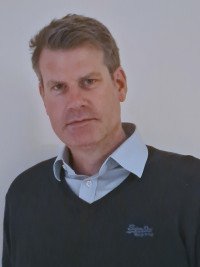 1. How long have you worked at Dakota and how long have you been in your current role?
I started at Dakota in my current role in March 2021.
2. What does the role of Account Manager (Healthcare Solutions) at Dakota involve?
The role of Account Manager involves managing the day-to-day requirements of our NHS and Private Healthcare clients and delivering their expectations in terms of what they need from us in order to successfully implement digital solutions into their clinical facilities. It is also within my remit to educate our customers on the latest cutting-edge products and solutions available from industry-leading vendors, with whom we have strong relationships, in order to drive and deliver IT projects whatever the specification.
3. What key attributes do you believe you need in order to achieve success within your role?
In order to achieve success within my role it is imperative to listen to my clients in order to fully understand their digital needs and requirements. The ability to problem-solve and be viewed as a trusted advisor is also important, whilst being able to quickly adapt and adjust to change as projects move towards completion. I also have a lot of the drive and motivation needed to achieve success on behalf of my customers. My partner is a GP, so I do therefore have a certain amount of insight into the difficulties faced by those working in the healthcare sector - this definitely helps!
4. What do you enjoy most about your role at Dakota?
Every day is different! I take a lot of pride in helping to make a difference to healthcare workers and always strive to provide the best solutions and services based off my customers' needs. I really enjoy working with a great set of colleagues within the business as well as partner contacts and clients.
5. What are the most challenging aspects of your role?
The most challenging aspect of my role is the ever-changing dynamics of the NHS and the healthcare sector in general. One size definitely does not fit all and that can sometimes prove quite challenging.
6. How do you believe that your role positively impacts our customers' experience?
I believe that I positively impact my customers by giving them the tools that they need to succeed, whether that is products, solutions, service or the provision of unbiased information. I also always provide feedback to the company in order to help Dakota continuously enhance its service levels – we are known for customer service as a business, so it is important to always look to reinforce this wherever and whenever possible.
7. And finally…..please give us an interesting or fun fact about yourself
I used to spend my weekends playing rugby for my local club but now I live my sporting days by standing on the side lines watching my sons play football – every single weekend!!!!