Employee Spotlight Of The Month: Karen Rothwell, Financial Controller
4th May 2021
Welcome to the third of our 'Employee Spotlight of the Month' interviews! At Dakota, we believe that everyone within our organisation plays an equally important role in making the company what it is today.
Each month we will be sharing an interview with a member of staff in order to showcase their key responsibilities within the business and the benefits which they offer to our valued customer base.
This month we spoke with Karen Rothwell, Financial Controller, to find out more about her role within Dakota.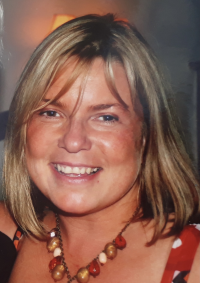 1. How long have you worked at Dakota and how long have you been in your current role?
I have worked at Dakota for 10 months however I have been involved in finance, accounts and bookkeeping roles for over 30 years.
2. What does the role of Financial Controller at Dakota involve?
The role involves being very pro-active within the sales and purchase ledgers, dealing with all finance queries, cash flow forecasting, bank reconciliations, handling queries and ensuring that as a business we are fully compliant with all the import and export rules due to Brexit. I am also wholly responsible for the company's payroll and all other aspects associated with this.
3. What key attributes do you believe you need in order to achieve success within your role?
To be a successful Financial Controller you need to be a key member of the team and have the ability to integrate all business divisions successfully. Good attention to detail is a must as well as being a good communicator both within the business and with customers and suppliers.
4. What do you enjoy most about your role at Dakota?
My role is very diverse - no two days are the same! The staff here at Dakota are all very friendly and accommodating - it's a lovely place to work.
5. What are the most challenging aspects of your role?
The most challenging aspect of my role is ensuring that all deadlines are met, particularly when operating within tight timescales at the end of the month.
6. How do you believe that your role positively impacts our customers' experience?
I feel that being able to deliver good personal customer service from start to finish really makes a difference to our customers. It is also re-assuring for them that there is always somebody there to help and assist in both a friendly and productive manner.
7. And finally…..please give us an interesting or fun fact about yourself
I love to travel and have experienced many cultures, from the tribal way of life in Southern India to the madness of Cairo. I have also climbed Snowdon!